Chalcraft Funeral Directors offer a professional and complete funeral service and are at your service in this, your time of need.
About us

Chalcraft Funeral Directors are a long-established, independent, family-owned and managed business, dedicated to the principles, values and benefits of a traditional funeral as well as, humanist or alternative funeral services.
Our involvement begins the moment you contact us and extends beyond the point when the deceased is laid to rest.
A funeral is one of life's most personal events and we know how important it is for each family to decide on a funeral, which is as meaningful as possible to their particular needs and circumstances.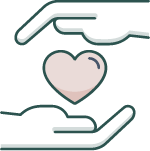 Immediate Assistance
If someone has died at home and you need immediate assistance, please ring 01903 812656. We can arrange to bring someone into our care, at any time of day or night.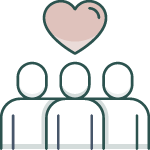 Pre Paid Funerals
Planning ahead for your funeral is one of the most thoughtful and caring things you can do. Taking out a funeral plan is a simple and straightforward way to remove this worry, and it can provide real financial benefits too.
When we were needed most...

"We would like to thank you for the dignified and respectful way you conducted my wife's funeral. All your help through this time was much appreciated."
"Thank you for making Dad's funeral the special day that it was. Nothing was too much and everything went very smoothly. I couldn't have been better and Colette was just perfect."
"Thank you so much for helping us through a very difficult time. Thanks for your support, guidance and compassion."
"Thank you for making a very sad day into one my Mum would have approved. Everything was perfect."
"Thank you so very much for handling our father's funeral. From start to finish the service has been fantastic, efficient, personal and friendly. Angie is an absolute gem, thank you for making such a difficult time so much easier to bear."
"We wish to thank you for being such an amazing person and helping so many of us through this terrible period. Please give the dog a big hug from me!"
"I would like to say thank you on behalf of the family for the wonderful way you took care and service to our late departed mother. Special thanks to Angie."
"On behalf of all the family, I would like to say a big thank you to all concerned in the care and attention you showed to us regarding the passing of our father."
Mary & Family
"We would like to thank you and your colleagues for your kind and professional assistance, planning and smoothly running our special day. Everything was so nice. We gave Dad a splendid send off, the sun shone and we all sat outdoors remembering Dad in our own way. Thank you."
"Thank you so very much for all your kind help in making Granddads' funeral very special and filled with warm memories that we will always keep in our hearts."