Our Funeral Services

Our involvement begins the moment that you contact us and extends beyond the point at which the deceased is laid to rest. A funeral is one of life's most personal events and we know how important it is for each family to decide on a funeral which is as meaningful as possible.
We offer a totally professional and complete funeral service and we are help to help you through your time of need.
We also offer a comprehensive range of pre-paid funeral plans which are designed to give you peace of mind about your future arrangements.
You do not need to wait until a death certificate has been issued to begin making funeral plans. We are available 7 days a week to begin with making funeral arrangements on your behalf.


Many people wish to provide for their funeral expenses and a funeral pre-payment plan is a caring, sensible and cost-effective way to do so.
Our funeral plans allow you to make financial provision for the costs of your won funeral in advance and save your loved ones from having to make difficult decisions on your behalf at an extremely emotional time.
The advantage of a pre-payment plan over a savings account is that you can pay now, at today's price, and beat inflation – no matter when the service is required. the Funeral Directors fees will be paid by Funeral Planning Trust when the funeral has been provided.
Advantages of a Pre-payment Plan
You can choose your funeral arrangements, for your own peace of mind
You will save your family from having to make difficult decisions at a distressing time
Funeral costs are expected to rise nationally, and so it makes financial provision in advance
Financial security – every penny of your pre-payment is ring-fenced until a funeral is required
The service will be provided by a local funeral director, wherever you are living
You can make a one-off payment or pay monthly, whichever suits you
All enquiries and arrangements are treated in confidence

Frequently asked questions about a pre-planned funeral
Is there an age limit or health restrictions?
Anyone aged 18 or over can take out a plan. There is no upper age limit and no medical or health questions to answer.
Can I pay by installments?
Yes, there are a range of options – please ask for details. Payment by installments usually costs more than a single payment because of the extra administration involved and if you die before completing all of the installments the funeral will only be part-paid.
What if I die away from home?
We recommend that you take out travel insurance when you go on holiday, especially if you travel abroad, which usually covers bringing you back home if necessary. Alternatively we can quote for the extra cost involved.
What if I move home?
If you move, your funeral plan can be transferred to a Funeral Director in that area. Funeral costs vary from one area to another and you will be advised of any difference in cost at that stage.
Can I buy a plan for someone else?
Yes. We need the name, address and date of birth of the person to be covered but we will send all correspondence to you.
What if I change my mind later?
If you change your mind within the first month of receiving your plan documents, you can return them for a full refund, with no questions asked.
If you cancel your plan at a later date, your refund may be subject to an administration charge.
How do I know the money will be safe?
Ecclesiastical Planning Services holds pre-payments securely in whole of life assurance policies which ensures that every penny of your pre-payment is ring-fenced to be used when a funeral is required. Ecclesiastical Planning Services is a registered provider of the Funeral Planning Authority and strictly adheres to its Code of Practice and guidelines for professional practice.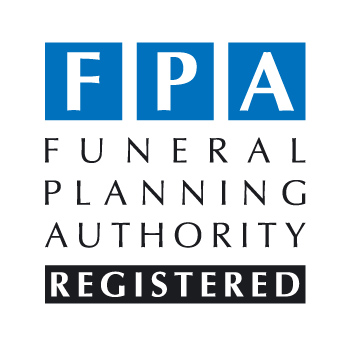 We are here for you
Chalcraft Funeral Directors are available by telephone seven days a week on 01903 812656.
Alternatively, you can email us at info@chalcraftfunerals.co.uk
Should you prefer a home visit, this can easily be arranged. We will then advise you about all of the necessary arrangements and help and support you right through to the day of the funeral.